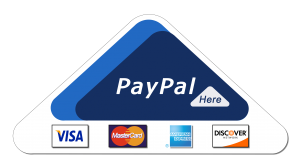 The Bible teaches that giving and generosity is a part of worshipping God and growing in our faith. It is a response to God's good gifts to us, and it is an act of worship toward God as we give through the church to be used in ways which align with the Holy Bible. 100% of the funds received by Perdido Bay Baptist Church are used to glorify God, equip the saints, and/or evangelize and disciple the world. Further, policies and procedures are set into place for the secure, sound, reliable, and responsible stewardship of all funds and resources given through the church.
If you are visiting Perdido Bay Baptist Church's website and we are not your church home, we do not expect you to give. There is no obligation to give at any of our worship services. However, if Perdido Bay Baptist Church is your church home, or if the Lord has touched your heart about supporting His work here at Perdido Bay Baptist, then we hope this tool will help you to abound in the grace of giving.
You can give a one-time or recurring donation using PayPal. You do not need to 'join' PayPal to complete the one-time donation with a credit card, debit card or bank account. However, a PayPal account is necessary to set up recurring payments. All online giving is currently recorded in the "general fund." If you wish to "designate" a donation for a specific ministry, mission effort, or event please contact our secretary at 850-492-2604 or office@perdidobaybaptist.com.